Hello Calgary! Have you heard?
Blaskin & Lane Tire Centres serving Calgarians for over 35 years is now Trail Tire Auto Centers.
We still have the same great original ownership from Calgary as when the business started in 1983. Some of our store signs have started to change though and we look forward to serving you under our new name, Trail Tire Auto Centers.
"We are excited on expanding to 25 stores across Western Canada and look forward to offering better value to all of our customers."
---
---
Calgary Trail Tire Auto Centers Locations
1624 16th Avenue NW
Calgary, AB T2M 0L5
Phone: (403) 289-5596
1121 Falconridge Drive NE
Calgary, AB T3J 3H4
Phone: (403) 293-3001
5808 Macleod Trail S
Calgary, AB T2H 0J8
Phone: (403) 252-0171
3420 17th Avenue SE
Calgary, AB T2A 0R4
Phone: (403) 272-2266
1708 37th Street SW
Calgary, AB T3C 3R1
Phone: (403) 249-1048
9250 MacLeod Trail S
Calgary, AB T2J 0P5
Phone: (403) 253-8004
---
Trail Tire Automotive Service
Book An Appointment Online, Give Us A Call, Or Visit One Of Our Locations.

Tires
At Trail Tire Auto Centers, you'll find passenger and car tires, truck and SUV tires, performance tires.

Wheels
Trail Tire is proud to be a leader in the Edmonton aftermarket wheel retail and automotive service market.

Brakes Systems
If you notice that your brakes are squealing, pulsing, or pulling, you should visit your local Trail Tire dealer for an inspection.

Wheel Alignment
A wheel alignment should be done every 10,000km at Trail Tire or in conjunction with every second oil change.

Tire Storage
Tire storage made simple. Give your bulky, heavy and dirty tires a good home. Insured against damage, loss or theft.

Batteries
At Trail Tire, we can check your battery to ensure that it has plenty of life left in it or we can charge or replace it for you.

Oil And Lube
Regular oil changes are one of the most important ways to keep your car running in top condition.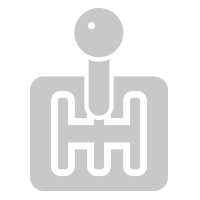 Transmissions
Vehicles should have their transmission fluids changed at Trail Tire every 45,000 to 50,000km per your owner's manual.

Inspections
We can provide you with an out-of-province inspection or an insurance inspection.
For All Your Tire And Automotive Needs Visit Trailtire.com
---